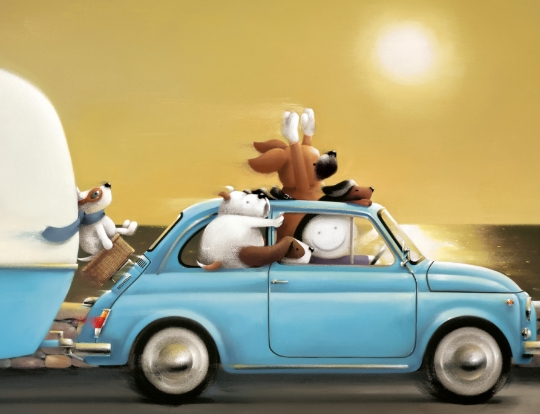 Doug Hyde - Great Escape Coming Soon
19/07/2022
A new summer collection from Doug Hyde is always an exciting event. This August Doug is setting off on a Great Escape with some familiar faces and much-loved pals. Join us on Friday 5th August as we reveal new collectable editions and original sketches.
Every Great Escape needs a getaway car……………….
This Summer we are giving all Doug Hyde collectors the opportunity to win a Fiat 500 on all purchases made of Doug Hyde's artwork in a gallery near you between the 5th and 21st August.
They will then be entered into a prize dram to win one of the world's most iconic cars and star of Doug Hyde's Great Escape!
View Doug's latest collection

*Terms and Conditions apply